Special Holiday Events at Pershing Square Ice Skating Rink in Los Angeles
Come chill with us at some of Los Angeles' coolest events of the season! In addition to magical holiday skating at Holiday Ice Rink Pershing Square, our ice rink is host to special community events this winter.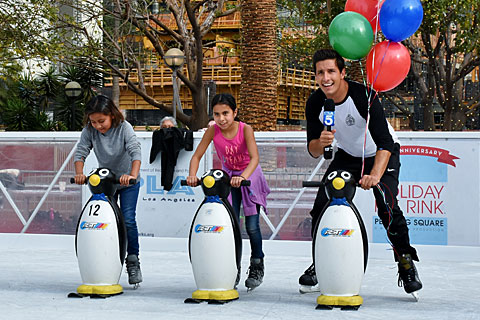 Opening Celebration + DTLA Tree Lighting Ceremony
Thursday, November 16, 2023 | 5pm
Let's break the ice and officially open the 2023-2024 holiday ice skating season! Pop in for our opening celebration with special performances, entertainment and DTLA's Tree Lighting Ceremony. Don't miss the fun!
Wednesdays | 7pm to close
Take a spin on the ice while the DJ spins your favorite jams. Get your skates on, get on the ice and get your groove on! Wednesday nights at the ice rink promise to be rockin' good times.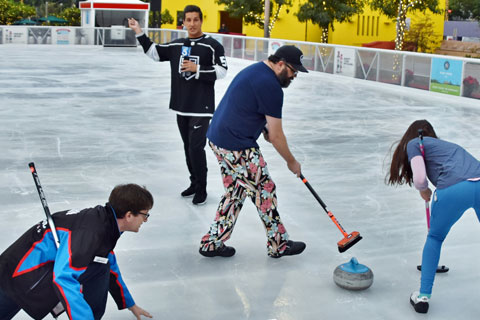 Select Saturdays I November 18, December 2 & December 16
from 9:30am - 10:30am
Fascinated by curling, the sport that has enthralled Olympic audiences in recent years? Dating back to 16th-century Scotland, curling requires chess-like strategy and looks something like shuffleboard crossed with bowling – on ice. Learn to curl with us on fresh, morning ice this winter.